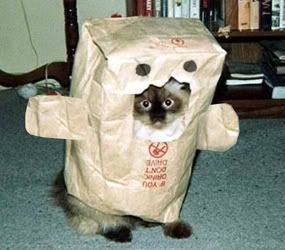 When it comes to adhesions, or adhesion related disorder, it seems some doctors would prefer to keep the cat IN the bag!
Fourteen years is a LONG time to suffer from an illness! Fourteen years is a LONG time to look for an answer! Fourteen years is a LONG time to pay numerous medical bills, especially when you receive NO, (read: zero, zilch, nada) help from those doctors. Yet, you are $$REQUIRED$$ to pay, regardless of the fact that they chalked you up as another "hopeless" (or neurotic) woman, and merrily sent you on your way. (And it mattered not that you were doubled over in pain; could barely walk into or out of their offices!)
When you have devoted 14 years of your precious life to the American medical system and COUNTLESS physicans not only fail you, but refuse to even acknowledge your pain, you PRAY for God to open a NEW door,as you soon realize, GOD indeed is your only hope out of the nightmare you are living!
Doctors: Bound by Secrecy? Victims: Bound by Pain!
opens the door into the world of an American adhesion sufferer! The book aims to reveal the hopelessness that this illness presents, along with the lame attitudes of an American medical system when faced with patients who are suffering from adhesion related disorder! Finally, the book reveals that there is hope!